A program specifically designed for Northern VA lawns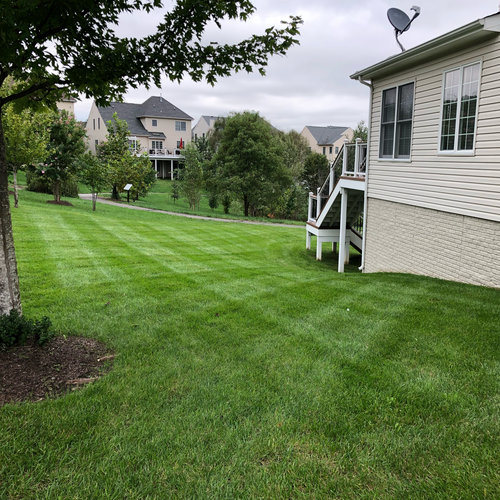 Campbell's Lawn & Irrigation understands the unique demands placed on lawns in the Northern Virginia area. Our region is called the "transition zone" which means that our climate is unfavorable to cool and warm season grasses. Because of this, the Tall Fescue lawns that make up the vast majority of lawns in our region requires a specific lawn care program. Through our many years of experience and education, we have developed the optimal program for Northern Virginia lawns, and our results speak for themselves.
What makes Campbell's turf care program unique is that we focus on developing a healthy soil first.
Our fertilizer is a custom-blended organic-based fertilizer that contains both fast-acting nutrient sources as well as slow-release sources derived from organic compounds. Over time, this adds carbon to the soil and jump starts your soil's microbial activity. We use humic acids that will improve your soil's nutrient-holding capabilities, while making available the nutrients that are already bound up in the soil. With our turf care program, you will develop a lush, thick lawn that can be sustained with fewer chemical inputs, which is not only safer for the environment, but safer for your family.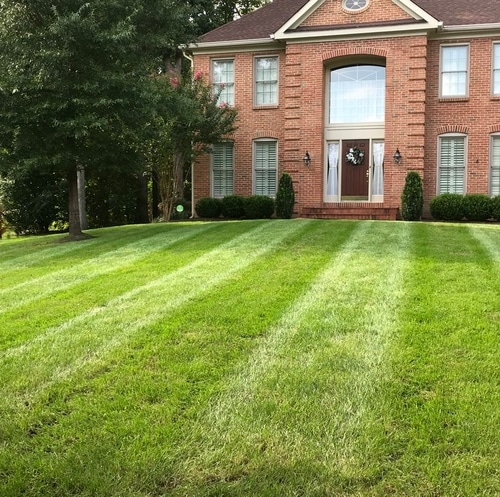 Benefits of Campbell's Turf Care Program Include:

Organic based fertilizers

Custom tailored to your lawns needs

Improves your soils health over time

Virginia certified technicians


Effective after just one application