About Campbell Lawn & Irrigation
Excellent Customer Service
More than 13 years of Experience
family owned and operated since 2010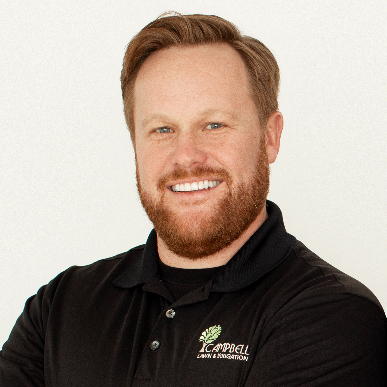 Taylor Campbell, President & Co-Founder
Taylor has been in the landscaping industry since high school. He studied landscape design in college and worked for many years at a national landscaping company, gaining experience in both residential and commercial landscaping before founding Campbell. As president, he manages the overall operations and sets the company's strategic direction. He enjoys getting to know Campbell clients and their unique needs in order to provide excellent customer service. He and his wife Mary enjoy their time in VA and FL, spending time with family and traveling.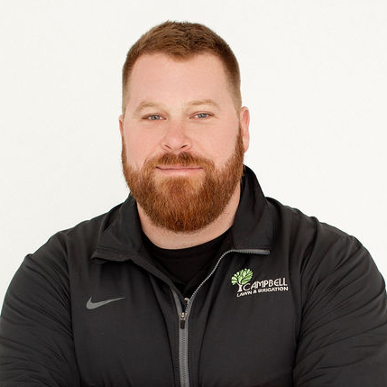 Colby Campbell, Vice President & Co-Founder
Colby first got into the business working for a local Northern Virginia irrigation company. His unique knowledge and skill set in the residential and commercial irrigation space is one of the things that sets Campbell apart from competitors. In addition to irrigation, he also specializes in outdoor landscape lighting. When it comes to irrigation and lighting, he's seen it all and done it all. Ensuring the client is happy and everything is done to their specifications is what Colby strives for with every job he oversees. In his free time he loves to fish, travel, and be with family. He and his wife Katelyn have two active sons, Finn (4) and Callan (2), and reside in Leesburg.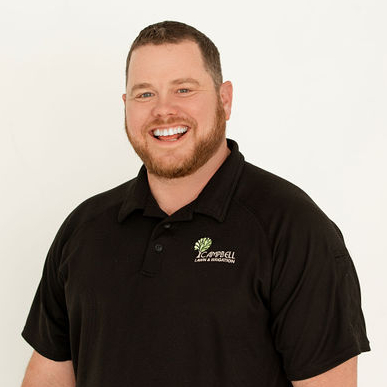 Danny Koreski, Lawn Crew Manager
Danny started out in 2011 as a crew foreman. He was a valuable addition with his depth of knowledge of landscaping and turf care, and now serves as our general manager overseeing our lawn care division. Prior to Campbell, he was doing landscape design installations on his own. Danny and his wife Lauren keep very active with their blended family of five children between them. He loves playing the guitar, fishing, and is quite the burger connoisseur. A Herndon local, he's been a great friend of the Campbell's for years and a dedicated team member every step of the way.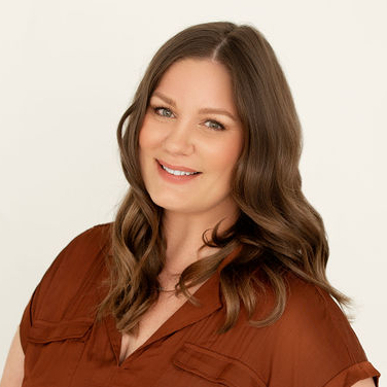 Kaitlin Gruley, Office Manager
Kaitlin has been with Campbell since 2019, going above and beyond with customer service for our lawn care division. She manages our office team to ensure all divisions meet customer demands and produce high quality service. Kaitlin is highly organized, driven, responsive, and brings her infectious personality and positive attitude to work each day. Previously, she worked as a mental health counselor helping individuals with severe mental illness and addiction issues in addition to being a stay-at-home mom until returning to the workforce and joining our team. Kaitlin has a 10-year old son, Sawyer, and has known the Campbell family for 27 years and counting.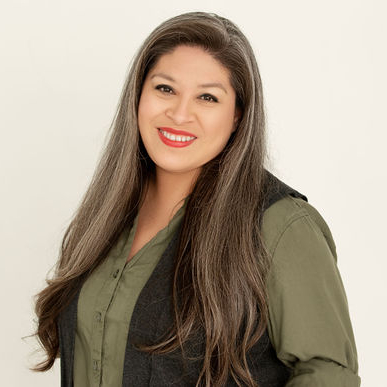 Jackie Coro, Irrigation Service Manager
Jackie came on board in 2018 as one of our first full-time office employees. Her priority is customer service on the irrigation side, answering phones and emails and providing responses as quickly as possible. Jackie grew up in Guatemala, where she won many school debate competitions and even published a book. Her first job was as an assistant to the CEO, where she learned how to handle a very high stress environment. From there, she moved to the US and worked for a mortgage company before moving on to Campbell, where she's been pivotal at helping nurture and grow our client base over the years.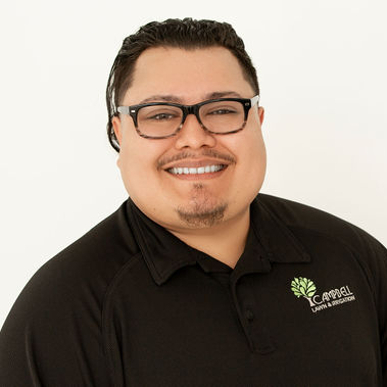 Gilmar Buezo, Production Manager
Gilmar has been with Campbell since 2020 and handles scheduling for both our irrigation and lawn care clients. He also spends early mornings with the crews to ensure they have everything they need to start the day in a timely and efficient manner. Upon high school graduation, he served in the Navy as a Hospital Corpsman for 3 years, where he worked in the clinic on base in both NC and VA. The skills he acquired from the Navy transfers seamlessly to his role with Campbell, as he is very organized and able to handle a high volume of calls and scheduling requests, ensuring our clients are receiving the best customer service possible.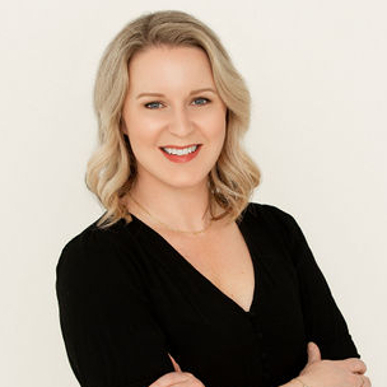 Katelyn Campbell, Marketing and Billing Manager
Katelyn has been behind the scenes of Campbell since it started and officially joined our office team at the end of 2022. She has over a decade of experience in sales and marketing, with expertise in content writing and editing, campaign management and execution, and digital advertising. Katelyn handles a variety of tasks including marketing, accounts payable and receivable, and project management. She is married to our co-owner Colby and was a stay-at-home mom to their two sons for a year and a half before joining the family business, which was always a long-term goal.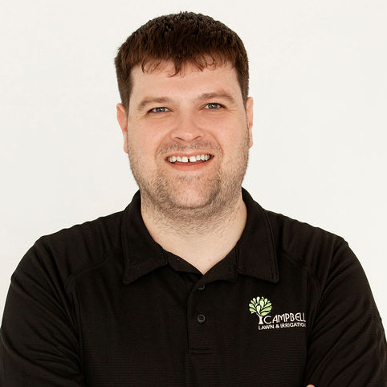 Johnny Tobin, Irrigation Crew Manager
Johnny started as an assistant foreman at Campbell in 2010 and was skilled in all things irrigation from the start. He oversaw our first irrigation installation and used to drive one of our lawn crew members around to mowing jobs when we started out with only one truck. He's been through it all from the beginning and is a huge asset to our irrigation division, ensuring the crews are prepared and communicating with clients on all job details. He is Taylor and Colby's cousin, but considered a brother, and the best "Uncle John John" to all of the kids in the family, who flock to him whenever he's around.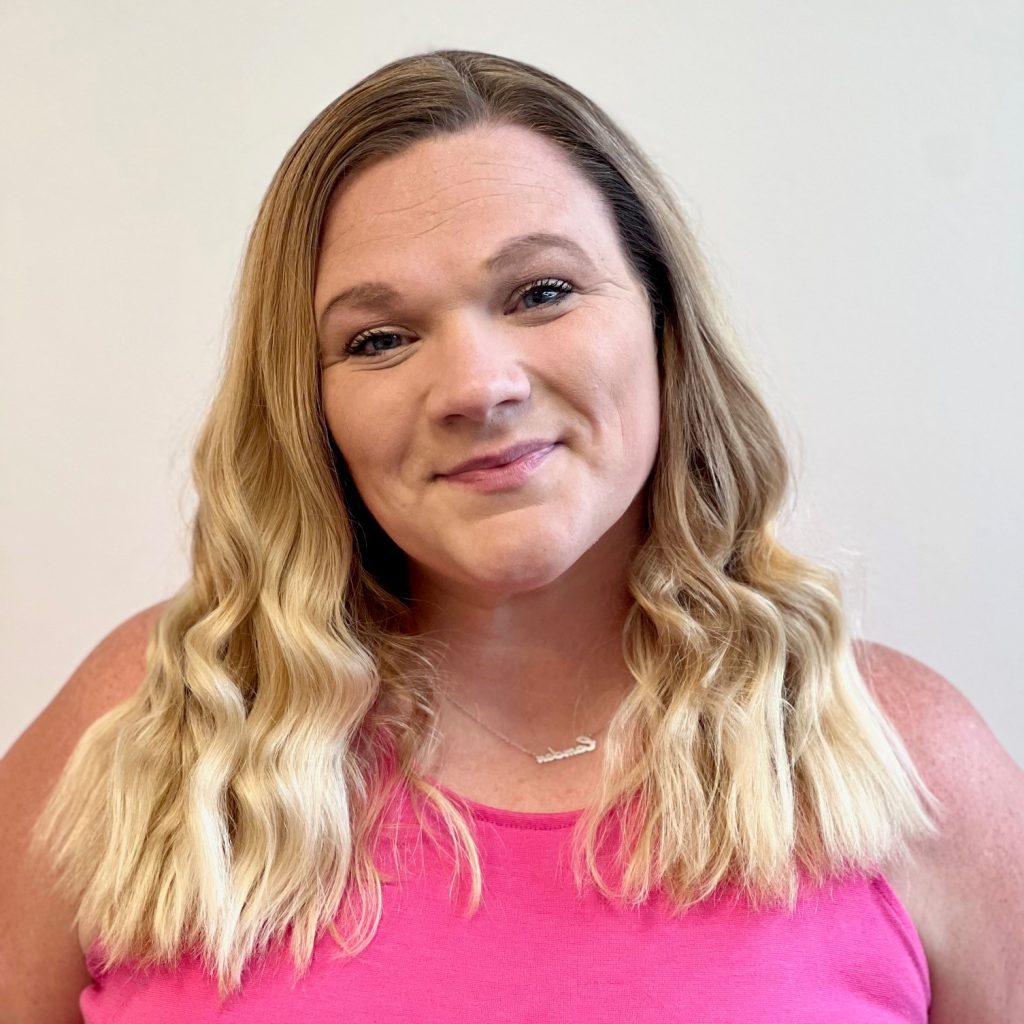 Jessica Marshall, Communication Coordinator
Jessica is our newest addition to the office team. She provides support on phones, emails, and new sales leads, and enjoys being connected with the community. Jessica grew up in Northern Virginia where she was heavily involved in sports. In college she majored in Early Childhood Education with a minor in Communications. She finds joy in missions/community service and once worked at an orphanage in Nicaragua followed by coaching basketball camps at churches all over the U.S. Jessica and her husband Darren have a 2.5 year old son, Camden, and recently moved to Leesburg. 
What Clients Are Saying on Google
Chris H.
"Campbell landscaping installed a four zone irrigation system for me in the spring. Their team did a phenomenal job of walking me through the process and expectations of the system. They continue to follow up with me to make sure everything is working properly and that I am happy with my lawn."
Daniel W
"Campbell's does a great job all around as a family owned landscaping company . They take the time to advise what kind of lawn care is needed and carry it out well. We've have both lawn services and an irrigation system installed by Campbell's. At this point we wouldn't use anyone else. Their customer service is awesome and their prices reasonable."
Forrest R
"I have been using Campbell Landscaping for the past 3 years for Irrigation services and have had great experience with them. They provide easy online scheduling for service and the crew was very helpful in showing me how configure and optimize my sprinkler system."